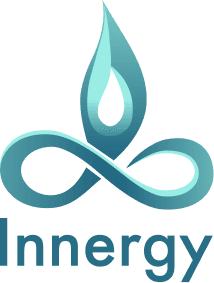 InnergyTerms and Conditions of Service
  General; Acceptance of the Terms and Conditions of Service

The Institute for Meditation and Inner Harmony ("IMIH") owns and operates the imih.org website, the Innergy mobile application (the "App") and website (innergyapp.com) (IMIH's various websites are each a "Site" and collectively the "Sites"). The App and all content, meditation, relaxation, and self-improvement services accessible via any of our Sites and the App are collectively referred to as the "Services". Please read this Agreement carefully before you begin to use the Services or access the Sites or App. By using the Services and/or by clicking to accept or agree to this Agreement when this option is made available to you, you represent and warrant that you have read these Terms and Conditions of Service (the "Agreement" or "Terms") carefully before accessing or using the Services.



By accessing or using Service, you are a "User" and you agree and accept to be bound by this Agreement as a legal contract between you and IMIH. IMIH reserves the right to modify this Agreement at any time, without advance notice and in its sole discretion, and any such changes will be applicable to all subsequent access to, or use of, the Services. Your continued use of the Services following the post of the revised Agreement means that you accept and agree to such changes. In addition to this Agreement, IMIH may also maintain additional operating rules, procedures, and policies (including, without limitation, IMIH's Privacy Policy) which may be published from time to time on IMIH's websites and the App and shall also govern your use of the Services.




If you do not agree to all the terms and conditions of this Agreement, then you may reject the Agreement by immediately terminating all access and use of the Services, in which case any continued access or use of the Services is unauthorized.



 Eligibility; Your Representations



By using the Services, you represent, acknowledge and agree that you are at least 18 years old, or if you are under 18 years of age and/or have not reached the age in your jurisdiction necessary to form a contract (a "Minor"), that your parent or legal guardian has agreed to these Terms on your behalf. If you are the parent or legal guardian of a Minor, you hereby agree to bind the Minor to this Agreement and to ensure that the Minor complies with the terms of this Agreement. In addition, the parent or legal guardian of a Minor agrees to fully indemnify and hold harmless IMIH, its affiliates, agents and employees, in the event the Minor breaches any terms of this Agreement. IMIH does not collect any personal information of Minors.




To purchase a subscription via the Services, you represent, acknowledge and agree that (a) you are at least 18 years old, or (b) if you are a parent or legal guardian making a purchase via the Services on behalf of a Minor, you hereby agree to bind the Minor to such purchase and this Agreement. Minors are not permitted to make any purchases via the Services and any purchase on behalf of a Minor must be made by a parent or legal guardian. Any person using the Services certifies that he or she is lawfully permitted to use the Services under applicable state and federal laws.



 Privacy Policy



To access or use the Services or some of the resources it offers, you may be asked to provide certain registration details or other information. It is a condition of your use of the Services that all the information you provide on the Sites or in the App is correct, current, and complete. You agree that all information you provide to register with the Services, including, but not limited to, through the use of any interactive features on the Sites or App, is governed by our Privacy Policy (Link to IMIH Privacy Policy) , and you consent to all actions we take with respect to your information consistent with our Privacy Policy. For information on how we collect, use and disclose information from our Users, please visit our Privacy Policy at link above.



 Changes to Terms or Services



We may modify the Terms from time to time, at any time, and in our sole discretion. If we do so, we will provide notice of such modification by posting the modified Terms on the Sites, in the App or through other communications. It is important that you review the Terms whenever we modify them, as your continued use of the Services is your indication that you agree to be bound by the modified Terms. If you do not agree to be bound by the modified Terms, then you may not use the Services anymore. IMIH reserves the right to change, modify or discontinue all or any part of the Services, at any time, and without notice, in our sole discretion.



 Arbitration Notice; Limitation on Time to File Claims



At IMIH's sole discretion, it may require you to submit any disputes arising from these Terms or use of the Services, including disputes arising from or concerning their interpretation, violation, invalidity, non-performance, or termination, to final and binding arbitration under the Rules of Arbitration of the American Arbitration Association applying Illinois law.




By your use of the Services, you expressly waive your right to a trial by jury or to participate as a plaintiff or class member in any purported class action or representative proceeding.




ANY CAUSE OF ACTION OR CLAIM YOU MAY HAVE ARISING OUT OF OR RELATING TO THESE TERMS OR THE SERVICES MUST BE COMMENCED WITHIN ONE (1) YEAR AFTER THE CAUSE OF ACTION ACCRUES; OTHERWISE, SUCH CAUSE OF ACTION OR CLAIM IS PERMANENTLY BARRED.



 Registration and Your Information



If you want to use certain features of the Services, you must create an account (the "Account"). You can create an account the App or the Site or through your third-party social media account, such as Facebook (each, an "SNS Account"). If you create your Account utilizing your SNS Account, we will extract certain personal information from your SNS Account, such as your name and email address and other personal information, to create your Account for use of the Services. You may modify, remove, or add certain personal information that we may access and have permission to use in your privacy settings on your SNS Account.




It is important that you provide us with accurate, complete and up-to-date information for your Account and you agree to update such information, as needed, to keep such information accurate, complete and up-to-date. If you fail to adequately maintain your Account, we reserve the right to suspend or terminate your Account.



 Your Innergy Account



If you create an Account through the Services, you are responsible for maintaining the security of your account and password, and you are fully responsible for all activities that occur under the Account, including activities of others to whom you have provided your Account information and password. You must immediately notify IMIH of any unauthorized use of your Account or any other breaches of security. IMIH shall not be liable for any acts or omissions by you, including any damages of any kind (whether special, indirect, exemplary or direct) incurred as a result of such acts or omissions. You should use particular caution when accessing your Account from a public or shared computer so that others are not able to view or record your password or other personal information.




You are solely responsible for obtaining the equipment and telecommunication services necessary to access the Services, and all fees associated therewith (such as computing devices and Internet service provider and airtime charges), and ensuring that all persons who access the Services through your internet connection are aware of these Terms and comply with them.



 License to Access and Use Service



This Agreement grants you a limited, revocable, nonexclusive license to access and use IMIH Content, as defined in Section 9, and the Services for a personal, non-commercial purpose, and in compliance with this Agreement and all applicable laws.




You agree not to use the Services:



In any way that violates any applicable federal, state, local, or international law or regulation (including, without limitation, any laws regarding the export of data or software to and from the United States or other countries).


For the purpose of exploiting, harming, or attempting to exploit or harm minors in any way by exposing them to inappropriate content, asking for personally identifiable information, or otherwise.


To send, knowingly receive, upload, download, use, or re-use any material that does not comply with these Terms.


To transmit, or procure the sending of, any advertising or promotional material of any kind, including any "junk mail," "chain letter," "spam," or any other similar solicitation.


To impersonate or attempt to impersonate IMIH, its agents or employees, another User, or any other person or entity.


To engage in any other conduct that restricts or inhibits anyone's use or enjoyment of the Services, or which, as determined in IMIH's sole discretion, may harm IMIH or users of the Services, or expose them to liability.



Additionally, you agree not to:



Use the Services in any manner that could disable, overburden, damage, or impair the Sites or App, or interfere with any other party's use of the Services.


Use any robot, spider, or other automatic device, process, or means to access the Services for any purpose, including monitoring or copying any of the material on the Sites or App.


Use any manual process to monitor or copy any of the material on the Services, or for any other purpose not expressly authorized in these Terms.


Use any device, software, or routine that interferes with the functionality of the Services.


Introduce any viruses, Trojan horses, worms, logic bombs, or other material that is malicious or technologically harmful.


Attempt to gain unauthorized access to, interfere with, damage, or disrupt any parts of the Services, the server on which the Sites and App are stored, or any server, computer, or database connected to the Services.


Attack the Website via a denial-of-service attack or a distributed denial-of-service attack.


Otherwise attempt to interfere with the functionality of the Services.


Under no circumstances may you copy, reproduce, alter, modify, reformat, or create derivative works from the Services for any reason, including the purpose of selling, retransmitting, distributing or publicly displaying any of the IMIH Content without our prior written consent, which IMIH may grant or withhold in its sole discretion. IMIH expressly prohibits, and you, as a User of the Services, agrees to not make any attempt: (1) to decompile or reverse engineer any software used in the Services; (2) to transfer the materials to another person or "mirror" the materials on any other server: (3) to remove any copyright or other proprietary notations from the IMIH Content; or (4) to data mine, scrape, crawl, or use any robot or other automatic device, script, technology or processes that gather or extract IMIH Content from the Services.
This license to access and use of the Services shall automatically terminate if you violate any of these restrictions. Upon termination of this license, you must destroy any downloaded materials in your possession.
 Intellectual Property Rights
You acknowledge and agree that IMIH content, including but not limited to its tradename, logo, text, illustrations, photographs, computer programs, and other materials (collectively, "IMIH Content") and the Services, its entire contents, features, and functionality (including but not limited to all information, software, text, displays, images, video, and audio, and the design, selection, and arrangement thereof) are proprietary intellectual property that are solely owned by IMIH, and are protected by United States copyright, trademark, trade secret, and other intellectual property laws. You further acknowledge and agree that the limited license granted in Section 8 of this Agreement shall not be construed to convey any ownership rights in the IMIH Content and/or the Services.
 User Content and Conduct
You acknowledge that you are responsible for all information, data, text, graphics, images, video, audio, files, messages, software, and other content you may post, store on, or transmit via the Services (hereafter referred to collectively as "User Content"). IMIH does not control, is not responsible for, and makes no representations or warranties with respect to any User Content and User agrees to be entirely responsible for his or her User Content, and any harm resulting therefrom. Notwithstanding the foregoing, IMIH shall have the right (though not the obligation) to, in IMIH's sole discretion (i) refuse or remove any User Content that, in IMIH's reasonable opinion, violates any IMIH's policies or is in any way harmful or objectionable, and (ii) may terminate, limit or deny access to and use of the Services to any individual or entity for any reason, in IMIH's sole discretion. In the case of such action, IMIH will have no obligation to provide a refund of any amounts previously paid.
Any User Content you post to the Sites or App will be deemed non-confidential and non-proprietary. By providing any User Content on the Sites or App, you grant us and our affiliates and service providers, and each of their and our respective licensees, successors, and assigns the right to use, reproduce, modify, perform, display, distribute, and otherwise disclose to third parties any such material for any purpose permitted in your Account settings.
You represent and warrant that: (a) you own or control all rights in and to the User Content and have the right to grant the license granted above to us and our affiliates and service providers, and each of their and our respective licensees, successors, and assigns; and (b) all of your User Content does and will comply with these Terms and all applicable law and regulations.
For User Content that is protected by intellectual property rights, you specifically grant IMIH a nonexclusive, transferable, sub-licensable, royalty-free, worldwide license to use any User Content that you post, store, or transmit via the Services. This license terminates when you delete the User Content or cancel your Account for Services. If you delete User Content, IMIH will use reasonable efforts to remove it from the Service, but you acknowledge that caching or references to the User Content may not be made immediately removed.
You agree to not post, store, or transmit any User Content that is offensive, libelous, defamatory, indecent, harmful, intimidating, threatening, abusive, obscene, pornographic, sexually explicit, or discriminatory. You further agree to not use the Services for unauthorized commercial purposes or to post any User Content that involves the transmission of "junk mail" or unsolicited mass mailing or "spamming." You also agree to not post any User Content that includes information that is fraudulent or that promotes illegal activities. You agree to comply with all federal, state, and local laws regarding use of the Services.
 Medical and Wellbeing Disclaimer
IMIH through its Sites (imih.org, innergyapp.com) and App (Innergy) is a provider of online and mobile meditation, sleep, and movement content in the health and wellness space.
We are not a health care or medical device provider, nor should our products or Services be considered medical care, advice or treatment. Only your physician or other health care provider can furnish such care and treatment. While there is third party evidence from research that meditation can assist in the prevention and recovery process for a wide array of conditions as well as in improving some performance and relationship issues, IMIH makes no claims, representations, warranties or guarantees (whether express or implied) that the products or Services provide a physical or therapeutic benefit.
Any health information and links on the Services, whether provided by IMIH or by contract from outside providers, is provided simply for your convenience.
Any information or other materials in the Services are intended for general information and educational purposes only. Such materials are not intended to be relied upon and are not a substitute for professional medical advice based on your individual condition and circumstances. The information and other materials we make available are intended to support the relationship between you and your healthcare providers and not replace it. We expressly disclaim any liability or responsibility for any consequences of your use of the Service, including having read or been recommended about such information or other materials as you assume full responsibility for your decisions and actions. In particular, to the fullest extent permitted by law, we make no representation or warranties about the accuracy, completeness, or suitability for any purpose of the information and materials published as part of the Services.
There have been rare reports where people with certain psychiatric problems, such as anxiety and depression, have experienced worsening conditions in conjunction with intensive meditation practice. People with existing mental health conditions should speak with their health care providers before starting meditation practice.
Content posted on the Sites and the App is not made for therapeutic use, and therefore if you have any diagnosed or suspected mental health issues you should consult a professional before use.
You accept that the usage of the Sites or the App does not guarantee an improvement in wellbeing.
 Links to Third Party Websites or Resources
The Services may contain links to third-party websites or resources. These links are provided only as a convenience and IMIH is not responsible for the content, products or services on or available from those websites, resources or links displayed on such websites. You expressly acknowledge and assume all risk, liability and responsibility arising from your use of any third-party websites or resources.
 Billing Terms and Subscriptions
Users have the option to subscribe to the Services on a monthly or annual basis. Payments will be charged on a pre-pay basis on the day you sign up and will cover the use of the Services on monthly or annual subscription period as indicated.
  Automatic Renewal & How to Cancel Your Subscription



The subscription for the Services automatically renews for a period equal to your initial subscription term, unless you timely cancel your subscription as provided herein. Your payment information on file will be charged at the commencement of each subscription term for any such automatic renewal period. You must cancel your monthly or yearly subscription before it renews to avoid the billing of the fees for the subsequent subscription period. If you purchase your subscription via the Site, you can cancel your subscription at any time by contacting us by email at support@imih.org. If you purchase your subscription via the App, you can cancel your subscription at any time with the App Provider. You will not receive a refund for the fees that have been prepaid for your current subscription period and you will continue to have access to the subscribed Services until the end of your then current subscription period.



  Changes to Price Terms for Subscriptions



IMIH reserves the right to change its pricing terms for subscriptions at any time, and in such event, IMIH will notify you in advance of such changes becoming effective. Changes to the pricing terms will not apply retroactively and will only apply for subscription renewals after such changed pricing terms have been communicated to you. If you do not agree with the changes to IMIH's pricing terms and wish to cancel your subscription, you may follow the procedure set forth in Section a. "Automatic Renewal & How to Cancel Your Subscription."



  Future Functionality



You agree that your purchases are not contingent on the delivery of any future functionality or features, or dependent on any oral or written public comments made by IMIH regarding future functionality or features.



 Copyright Notifications
IMIH will respond to clear and complete notices of alleged copyright infringement that are compliant with the United States Digital Millennium Copyright Act (DMCA, www.copyright.gov). If you believe that content available by means of the Services infringes one or more of your copyrights, please provide us with a written notice containing the information described below to the designated agent listed below.
Please be advised that you will be liable for damages (including costs and attorneys' fees) if you materially misrepresent that a product or activity is infringing your copyrights. Thus, if you are not sure content located on or linked-to by the Services infringes your copyright, you should consider first contacting an attorney. Each notice must include:
A physical or electronic signature of the copyright owner or a person authorized to act on their behalf;
Please identify the specific copyrighted work that you believe has been infringed upon;
Identify the Web page URL(s) within the Services containing the copyrighted work or intellectual property that you claim has been infringed and, if possible, the contact information for the person you believe responsible for the infringing act in connection with that that work. Describe the content on the page(s) you believe infringes upon the work identified in item (b) above, including whether the content is a particular image (and describe it in detail) or written work (including the text of the copyrighted work).
Provide your name, mailing address, telephone number and email address.
A statement by you: (a) that you believe in good faith that the use of the content that you claim to infringe your copyright is not authorized by law, or by the copyright owner or such owner's agent; (b) that all of the information contained in your written notice is accurate, and (c) under penalty of perjury, that you are either the copyright owner or a person authorized to act on their behalf.
Please send your written complaint via e-mail and US Mail to:
Institute for Meditation and Inner Harmony
Attn: Compliance Manager
4151 Naperville Road
Lisle, IL 60532
Email: compliance@imih.org



 Termination and Refusal of Service
You may terminate your use of the Services at any time, with or without cause, effective immediately. IMIH may also terminate the Service, or your access to or use of the Services or your Account, with or without notice, for any reason or your violation of this Agreement, including, without limitation: breach or violation of another IMIH policy governing the Services, your request or self-effectuating Account deletion, an extended period of inactivity (as determined in IMIH's sole discretion), your nonpayment of any fees or other sums due IMIH or any other party related to your use of the Services, requests by law enforcement or other government agencies, the general shut down or modification of the Services (or any part thereof), or unexpected technical or security issues or problems. In the event of any termination, IMIH will close your Account and you will no longer be able to retrieve any User Content or other information contained in that Account or otherwise use the Services. All provisions of this Agreement which by their nature should survive termination shall survive termination, including, Section 2, 5, 9-11, 13, 16 - 18.
 Disclaimer of Warranties
Your use of the Services and its content is at your own risk. The Services are provided on an "AS IS" and "AS AVAILABLE" basis. IMIH, on behalf of itself, its affiliates, directors, officers, employees and agents, hereby disclaims all warranties of any kind, express or implied, including, without limitation, the warranties of merchantability, fitness for a particular purpose, security, reliability, quality, accuracy, availability, and non-infringement. Neither IMIH nor its affiliates, directors, officers, employees and agents, make any warranty that the Services will be error free or that access thereto will be reliable, continuous or uninterrupted, or free from errors, viruses, or other harmful components. You understand that you download from, or otherwise obtain content or services through the Services at your own discretion and risk. You are responsible for implementing sufficient procedures and checkpoints to satisfy your particular requirements for anti-virus protection and accuracy of data input and output, and for maintaining a means external to our site for any reconstruction of any lost data.
 Limitation of Liability
TO THE FULLEST EXTENT PROVIDED BY LAW, IN NO EVENT WILL IMIH, OR ITS AFFILIATES, DIRECTORS, OFFICERS, EMPLOYEES AND AGENTS, BE LIABLE FOR DAMAGES OF ANY KIND, UNDER ANY LEGAL OR EQUITABLE THEORY, ARISING OUT OF THIS AGREEMENT, OR IN CONNECTION WITH YOUR USE, OR INABILITY TO USE, THE SERVICES, ANY THIRD PARTY WEBSITES LINKED TO THE SITES OR APP, ANY CONTENT ON THE SITES, APP OR SUCH OTHER WEBSITES, INCLUDING ANY DIRECT, INDIRECT, SPECIAL, INCIDENTAL, CONSEQUENTIAL, OR PUNITIVE DAMAGES, INCLUDING BUT NOT LIMITED TO, LOSS OF USE AND LOSS OR CORRUPTION OF DATA, AND WHETHER CAUSED BY TORT (INCLUDING NEGLIGENCE), BREACH OF CONTRACT, OR OTHERWISE, EVEN IF FORESEEABLE. UNDER NO CIRCUMSTANCES SHALL IMIH'S AND ITS AFFILIATES' MAXIMUM CUMULATIVE LIABILITY UNDER THIS AGREEMENT EXCEED THE AMOUNT YOU HAVE PAID TO IMIH FOR THE SERVICES DURING THE SIX (6) MONTH PERIOD IMMEDIATELY PRECEDING THE OCCURRENCE OR EVENT GIVING RISE TO SUCH CLAIM. THE FOREGOING DOES NOT AFFECT ANY LIABILITY THAT CANNOT BE EXCLUDED OR LIMITED UNDER APPLICABLE LAW.
 Indemnification
You agree to indemnify and hold IMIH, its affiliates, their respective successors and assigns, officers, directors, employees, and agents (collectively, "Indemnitees") harmless from and against any claims, liabilities, demands, judgments, awards, losses, costs, expenses, fees or damages, including reasonable attorneys' fees, caused by, arising from or related to your use of the Services, use of any information obtained from the Services, or violation of this Agreement. You further agree to indemnify and hold Indemnitees harmless from and against any third-party claims, causes of action, demands, or damages related to or arising out of your own conduct or activities on, through or related to Service, or arising out of any conduct or activities, on, through or by use of your Account, if any, and the User Content. This indemnification includes payment of any attorneys' fees, expenses, and court costs incurred by IMIH, and its affiliates, directors, officers, employees, and agents.
 Severability
The unenforceability, invalidity, or illegality of any provision of this Agreement shall not render the other provisions unenforceable, invalid, or illegal.
 Governing Law
By using Service, you agree that the laws of the State of Illinois shall govern this Agreement and any dispute arising between you and IMIH without regard to its conflict of law provisions.
 Contact Information
If you have any questions about these Terms or the Services or products, please contact IMIH at contact@imih.org.